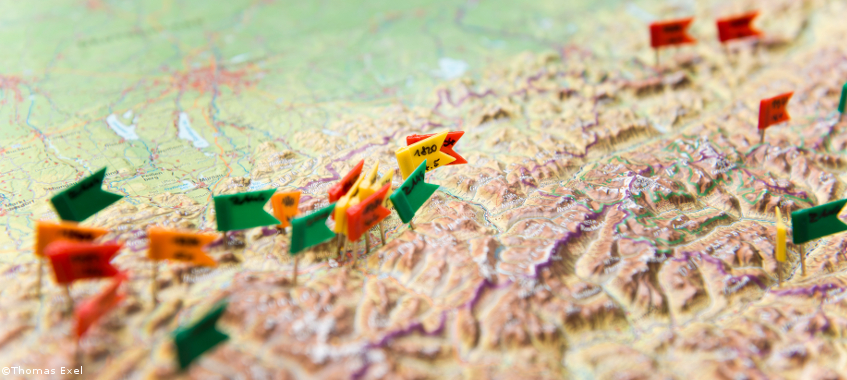 Erasmus+ Partner Universities
Do you want to study geography in Amsterdam, meteorology in Madrid, earth sciences in Thessaloniki, just to name a few possibilities? Or, as a foreign student, come to Vienna to study at our Faculty? Find out more about the Erasmus+ offers of the Faculty for Earth Sciences, Geography and Astronomy for your degree programme and inform yourself about our Erasmus+ partner universities in Europe.
Erasmus+ Partner Universities
See also our Joint Master Programmes ...
4CITIES - Joint Degree in Urban Studies
4CITIES = 4 semesters studying across Europe: This international and interdisciplinary master's programme in Urban Studies is supported by Erasmus Mundus and offers three track options. The classical track takes place at universities in Brussels, Vienna, Copenhagen, and Madrid.
[More]
Joint Master's Programme in Physics of the Earth
The English-language joint master's programme in Physics of the Earth (Geophysics) is jointly offered by the University of Vienna and the Comenius University in Bratislava. The degree programme focuses on the functioning of the earth and the exploration of its structure.
[More]
Links