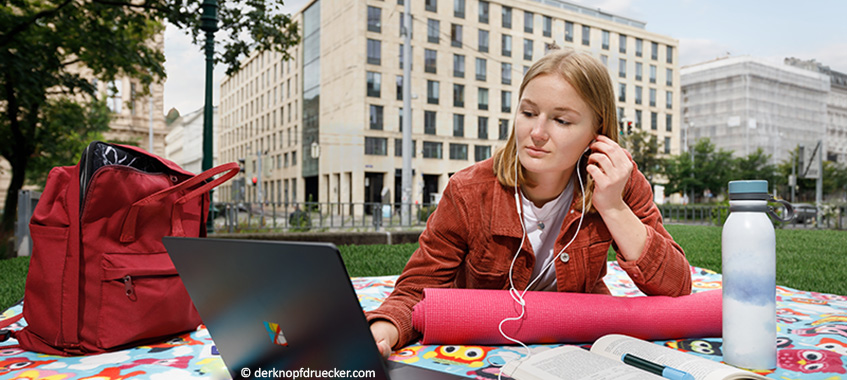 Studies at the "Faculty for Exploration"
The Faculty of Earth Sciences, Geography and Astronomy is one of the most diverse faculties at the University of Vienna, covering not only all aspects of space and geosciences but also all aspects of interactions between our Earth's environment and humans. The Faculty supports more than 4,500 students. If you are interested in our research areas and want to benefit from our wide range of degree programmes, you should definitely join us.
News & Views
Studies
At the Faculty of Earth Sciences, Geography and Astronomy, a total of five Bachelor's programmes, ten Master's programmes, seven dissertation areas and six extension curricula are supervised.
StudiesServiceCenter
The StudiesServiceCenter provides general information and assistance to students on study programmes as well as assistance in orgaisational matters regarding their studies at the Faculty. With regard to teaching and course planning, the SSC supports the following directorates of studies (SPL) in all organisational issues:
Directorate of studies 28 - Earth Sciences, Meteorology-Geophysics and Astronomy
Directorate of Studies 29 - Geography and teaching subject Geography and Economic Education
Directorate of Studies 45 - Doctorate Earth Sciences, Geography and Astronomy
Students' Representatives
The members of the students' representatives are elected in the course of the election of the Austrian Student Union (ÖH) and actively campaign for the interests of the students in the fields of study. They advise the students of their degree programme, are committed to improvements in everyday study life, organise social activities and represent the interests of the students in various committees and commissions. In addition, the students' representatives have a funding budget that is available to support student projects and initiatives.
Faculty Representation
The faculty representation represents the students towards the Dean's office and cooperates in various university committees (e.g. faculty conference). It is not elected, but delegated by the student representatives. In addition, the faculty representation manages a budget allocated by the "Austrian Student Union". This budget is used to support study activities such as excursions, seminars and conferences attended during the course of studies. Projects of non-profit associations can also be supported.
VISESS Doctoral School
The Vienna International School of Earth and Space Sciences (VISESS) at our Faculty addresses the grand challenges humanity is facing - such as climate change and resource depletion - through inter- and trans-disciplinary academic research.
Advanced Training Programmes