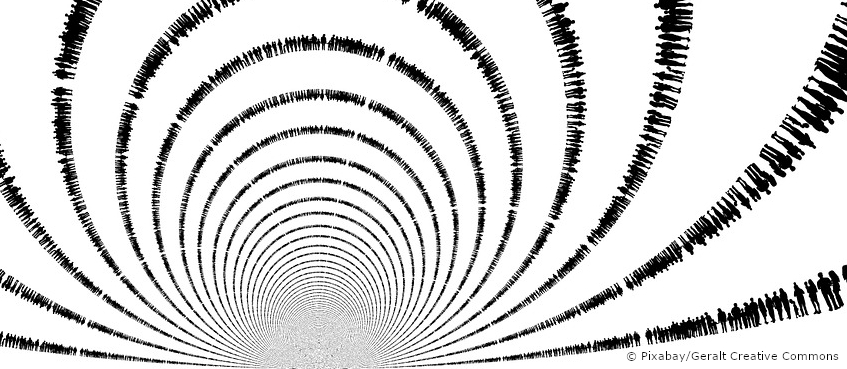 Support initiative "Exploring Citizen Science"
In 2018-19 the Faculty of Earth Sciences, Geography and Astronomy - the "Faculty for Exploration" - is launching its "Exploring Citizen Science" initiative in line with the "University of Vienna 2025" development plan. The aim of the initiative is to explore the possibilities and limits of citizen science as a method in the various research fields of the faculty and to encourage the networking of interested scientists. The initiative comprises a coaching workshop (December 2018), the (co-)financing of up to three preliminary studies (submission deadline mid-February 2019) in this area as well as an information event (expected end of 2019).


Preliminary studies for Citizen Science projects
As part of the "Exploring Citizen Science" initiative, the faculty (co)finances up to three small citizen science pilot studies by FGGA scientists (with a maximum of 5,000 euros each). Within these projects, scientists have the possibility to critically review project ideas, identify technical and other problems (as well as possible solutions) and increase the chances of subsequent project submissions in this field.
The following projects were selected:

Paolo Albano and Martin Zuschin (Palaeontology): Establishing common research protocols between professional and citizen scientists for biodiversity research
Manfred Dorninger and Thomas Aistleitner (Meteorology and Geophysics): Hydrometeors View (H-View)
Sandra Guinand and Yvonne Franz (Geography and Regional Research): Revealing Donau City's landscape through photo-elicitation
The faculty management congratulates the PIs and thanks all submitters for their interest in the call "Exploring Citizen Science"!
The preliminary studies should be completed by October 2019 (presentation of the findings and possible results by the end of 2019).
Info event "First steps"
End of 2019, the results of the initiative should be presented in an informational event. The project leaders of the "Exploring Citizen Science" projects are asked to report on the results and experiences of their pilot studies. The event also provides an opportunity for networking among interested scientists from various disciplines and for considering possible further steps in the "Exploring Citizen Science" initiative.


Coaching-Workshop
In cooperation with the Service Unit Research Services and Career Development, the faculty organized a coaching workshop on citizen science on 5 December 2018 (15:30-18:00). After a short introduction into citizen science (including examples, advantages and possible problems), the participating FGGA scientists together with three citizen science experts were developing and discussing ideas for citizen science projects in their respective research areas.
Invitation (PDF)